Our Story
Welcome to the world of sublime cooking, elevated experiences & technology that matches your passion for cooking. Cookware designed for home chefs with a passion for food.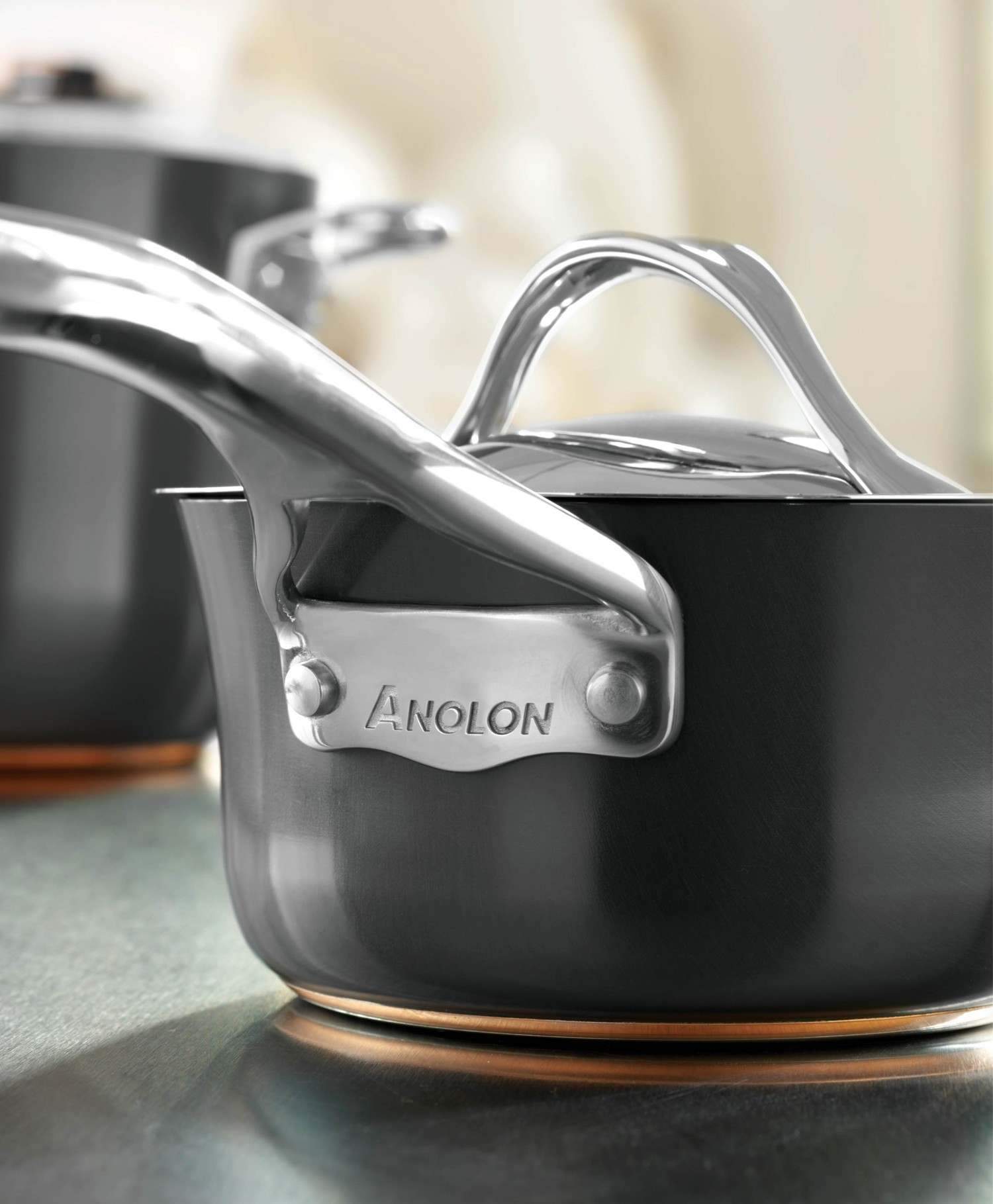 Perfecting Our Craft Since 1984
We're a professional gourmet brand, loved by chefs across the globe.
The Anolon commitment to quality gourmet kitchenware began in 1984. Recognising that home cooks exploring the possibilities of creative cooking desired versatility and convenience, Anolon met those needs with the first hard-anodised, smooth-interior nonstick cookware, formally launching in 1989.
Since then, we've spent three decades perfecting our craft to create sublime cooking experiences. We've honed & developed the technology that matches your passion for creating delicious culinary masterpieces.
SHOP COOKWARE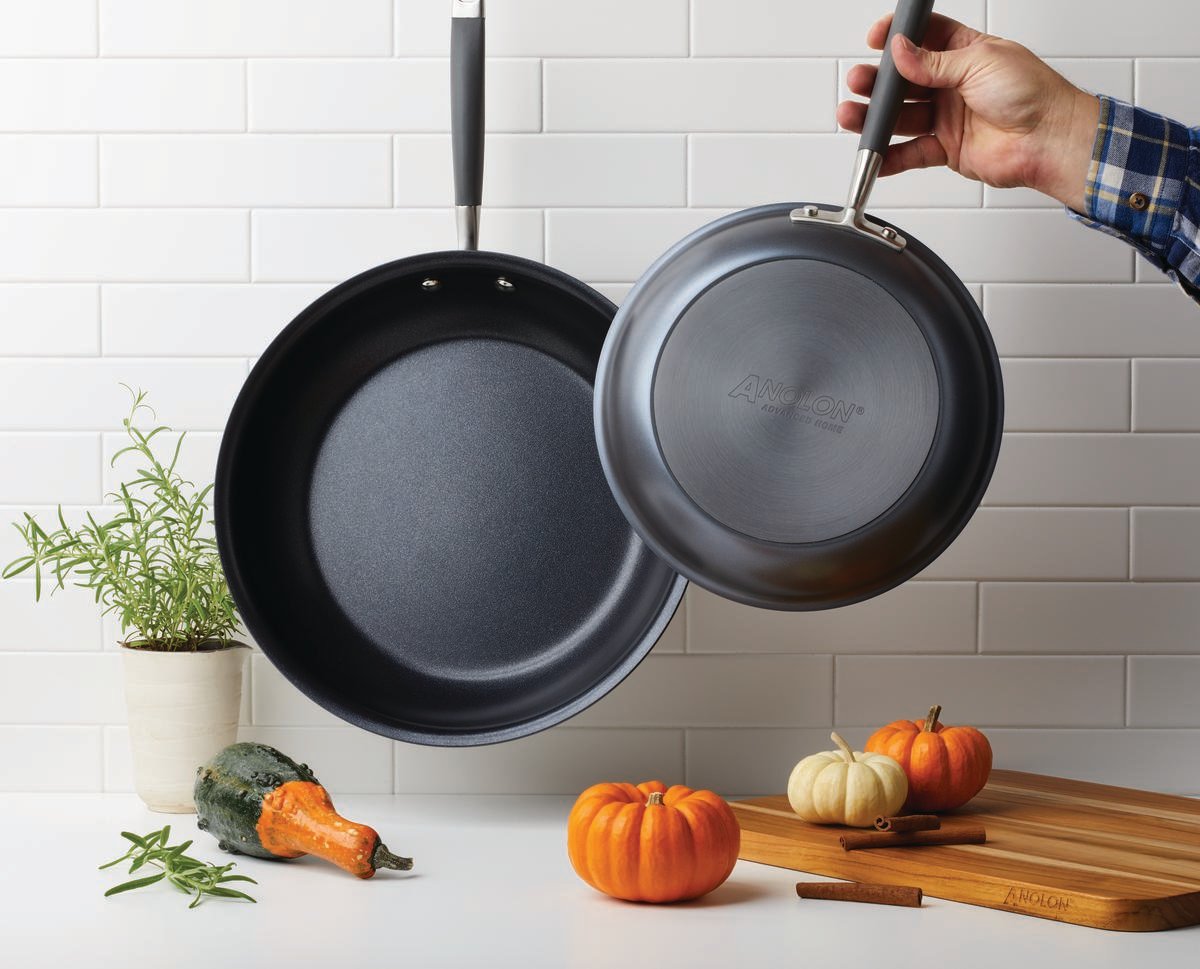 The signature feature of Anolon cookware is that we apply superior non-stick to both the interior AND exterior. The result? Pans that are exceptionally easy to clean and keep looking beautifully new for longer., taking pride of place in your kitchen.


We design our cookware specifically to enhance the possibility of every ingredient, recipe, and technique. We support and enhance our chef's most challenging cooking experiences. Which means you can take your cooking to the next level - confident your cookware will stand up to the most rigorous of home kitchen tests. Just take a look at some of our innovations below, designed to elevate every home chef's cooking experience.
Heavy gauge hard anodized aluminium - for exceptional durability and heat distribution.
DuPonts advanced autograph non-stick interior - ensuring superior food release and ease of cleaning.
Double full cap base.
Anolon's Flush Rivet Technology - creating a smooth surface within the pans interior.
PFOA free, and unlike ceramic nons stick pans, our pans won't leach silicone oils in to your food.
We're so confident in the quality of our cookware that we offer a Lifetime Guarantee.
for keen cooks with a sense of style, these thick-based pans are outstanding, with heat distribution that puts most other pan sets to shame and whose non-stick coating doesn't chip and lasts years
The Independent
Non- stick finish easily released foods without fat or oil
Good Housekeeping
I cannot even begin to describe how great these pans are!
Allison B
Love these pans! They never stick & are super easy to clean
Jack S
Beautiful pans that cook evenly
Angela M
Great quality bakeware! I cannot express how happy I am with my purchase
Taylor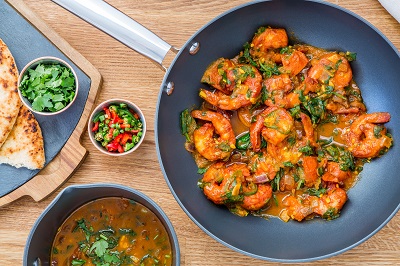 We know that culinary inspiration comes from both Grandmother and Instagram, that a menu can be minimalist, multicultural, modern—sometimes all three—and that great culinary experiences range from simple to seasonal to special. We know it's about the journey - not the destination. The art and act of cooking is nourishing in itself. And we exist to give you the inspiration and confidence to explore your craft, and experiment.
As cooking, eating, and entertaining continue to nourish all of us, journey with us to find your happy place; extracting every last drop of joy along the way.
Constructed For The Craft
We come from a place of hard-won experience. We make thoughtfully-designed products to support and enhance our chef's most challenging cooking experiences.
Elevated Experiences
We enhance the possibility of every ingredient, recipe, and technique. From restaurant-tested non-stick, to multi-ply construction for exceptionally even heating.
Journey Together
We are fellow travelers on our chef's food journey—recognizing their passion, commitment, and culinary pursuits. Let's celebrate the sublime together.