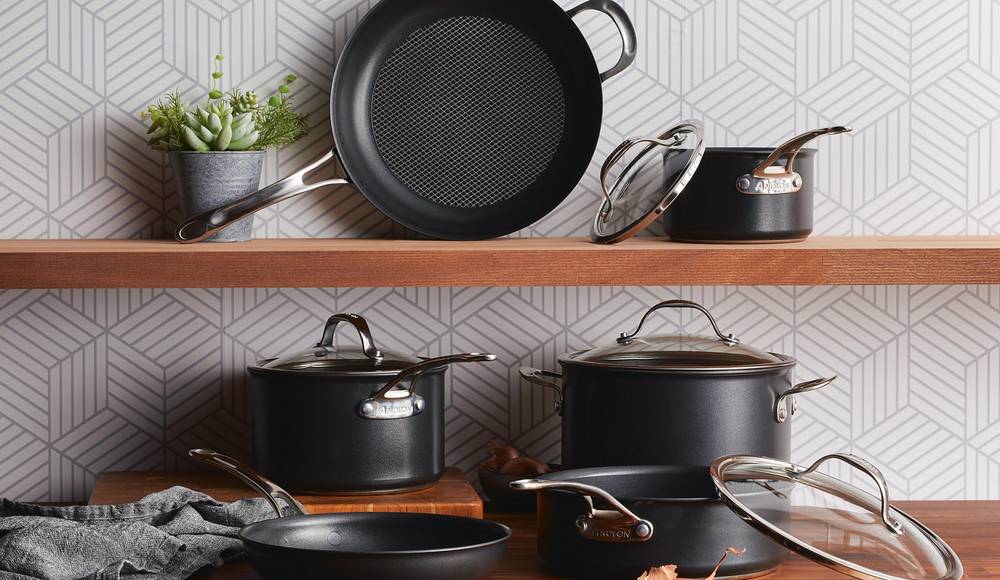 Great British Chefs
Join us on an exclusive Gastronomic journey. Discover more about Anolon X and our Chef developed recipes from Great British Chefs.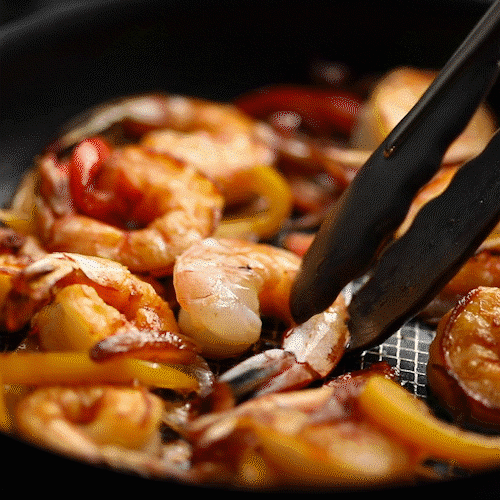 Anolon and Great British Chefs
Anolon is very proud of its new collaboration with Great British Chefs , an entrepreneurial business founded in 2010 . They work with the finest chefs and create recipes that inspire foodies to cook for themselves and others, eat well and better understand the world of food and drink. We are working with two of their chefs who will provide not just a recipe but also their journey in striving for ultimate perfection in each recipe they develop.
Developing recipes is a process and each chef goes on a journey prior to the end result. Whether it is selecting seasonal produce, adapting a childhood inspired recipe, experimenting with different types of ingredients or simply choosing the right equipment to ensure their dish is cooked to perfection, there are may different routes taken before each mouth-watering recipe is finalised.
Here at Anolon we understand that seeking out the perfect recipe is a lifelong pursuit, but your search for the perfect cookware ends here. The Anolon X range has it all.
DISCOVER ANOLON X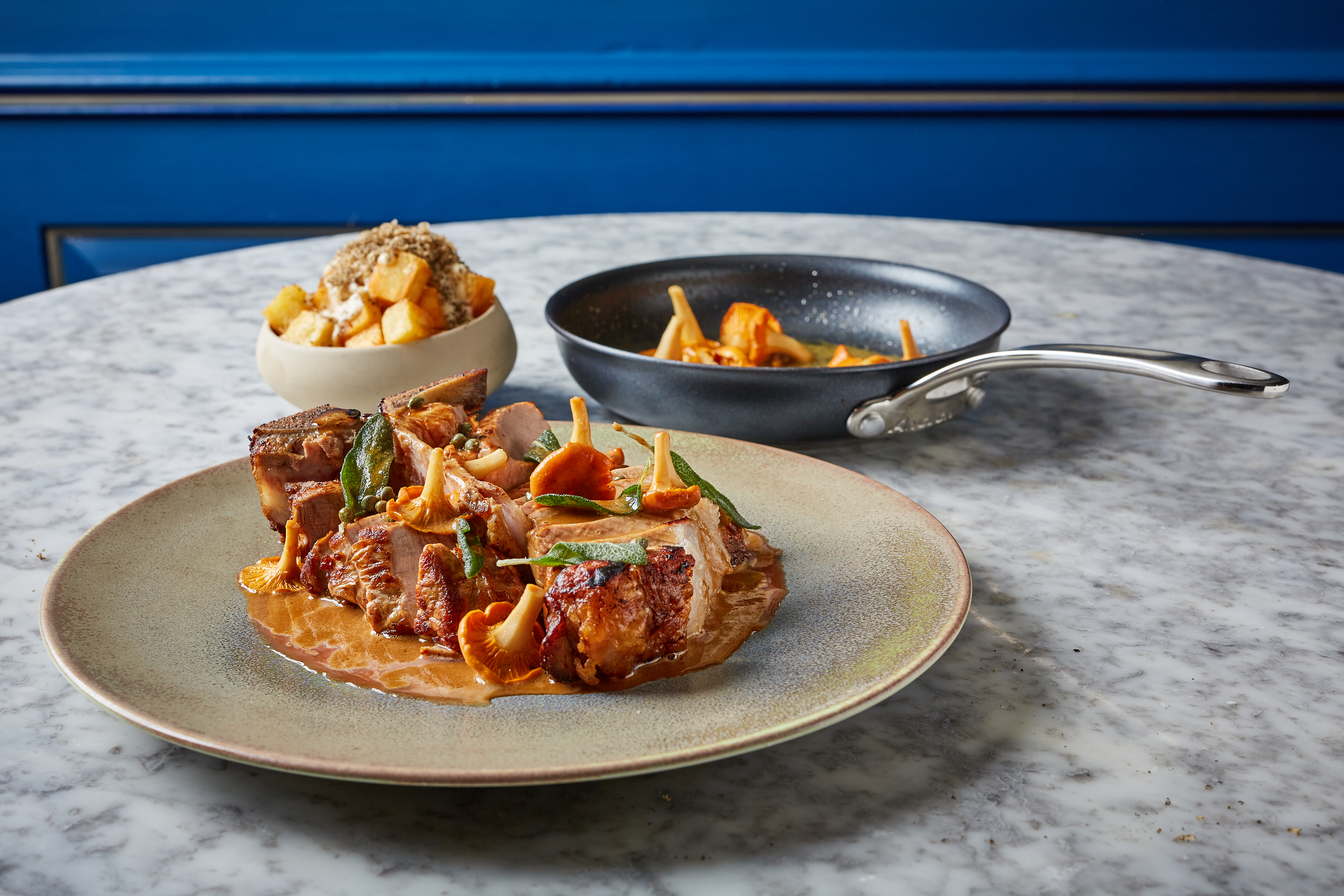 Chef's choice: Veal T-bone with girolles, sage, crispy potatoes and cheese sauce
Jozef Rogulski, executive chef of The Game Bird at The Stafford Hotel in London, shared with us one of his favourite recipes he developed, that's both delicious and impressive. Of course, when searing an ingredient – be it meat, fish or even vegetables – the quality of the pan is key.
Jozef's recipe for Veal with girolles accompanied by crispy potatoes and a decadent cheese sauce sees a magnificent piece of meat take centre stage, so it needs to be cooked perfectly. 'I always look for a pan that is going to last,' he says. 'You need to know that day in, day out, that pan is going to perform. It also needs to conduct heat well and evenly. You can tell that the Anolon X pans are built properly – they're heavy, strong and made from great quality materials. The criss-cross grid on the bottom really helps to transfer the heat across the whole surface area, while the non-stick surface in between works really well too. It's a really smart idea.'
It's when cooking dishes like Jozef's that the Anolon X range's cutting-edge technology comes into its own, allowing chefs to worry less about burning the food. Ready to give Jozef's recipe a go and wow even the most discerning dinner guests?
VIEW RECIPE HERE
I think the Anolon X pans retain the heat really evenly. They give you a lot of control, especially with the grid – it gives you a clear indication of where the heat is so you know exactly where to stir and where to focus your attention when cooking. It also seems to keep all the liquid in the centre, which stops it burning around the outside. I love the high sides on the shallower pans too – they give you nice easy access when scraping down the sides.
Chef George Farrugia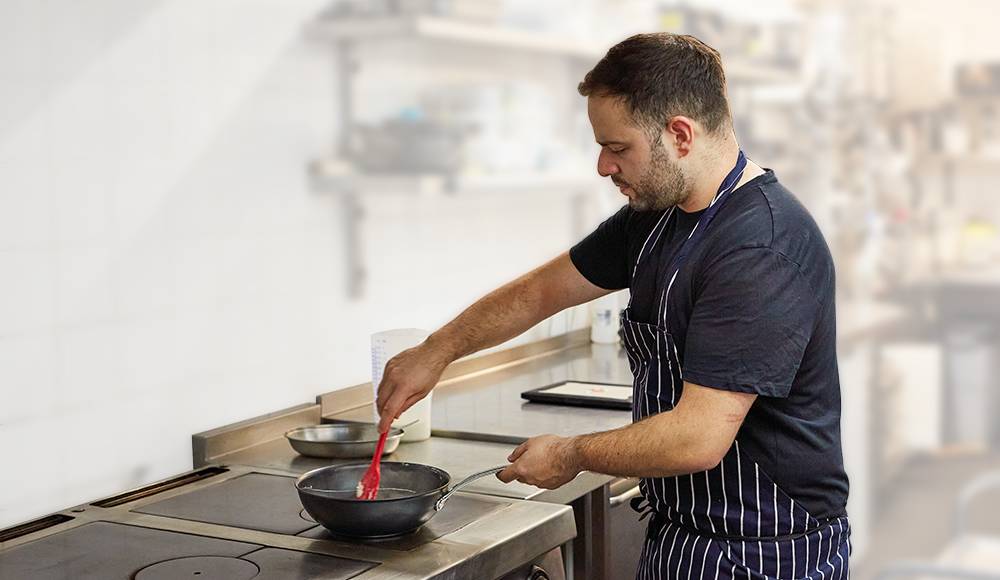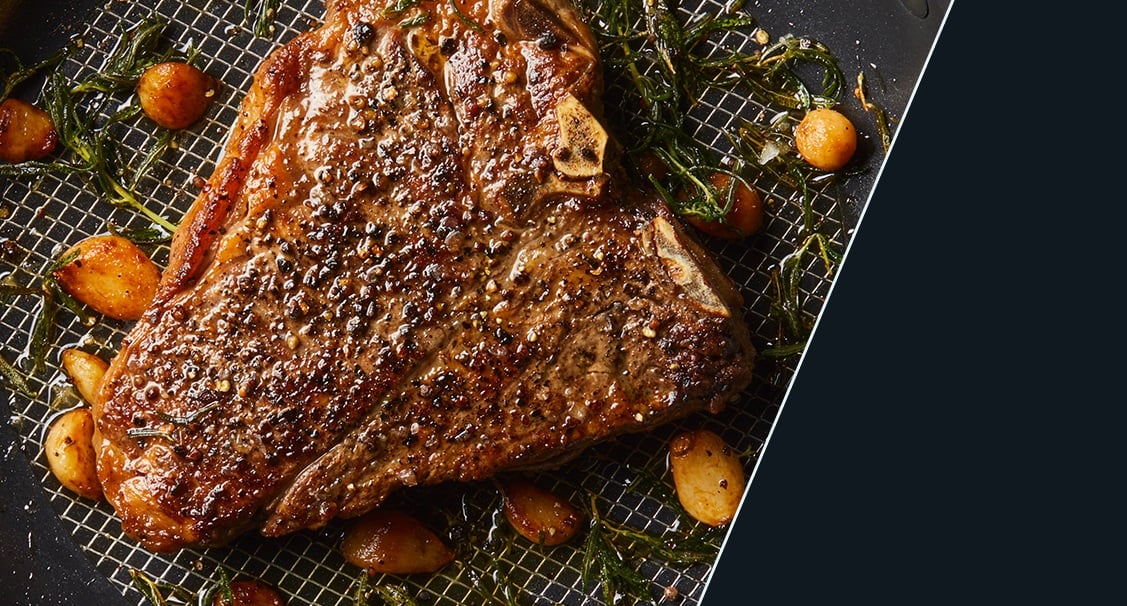 Anolon X SearTech™ Surface
Our stainless steel mesh that's engineered to let heat and fats unite. Oil stays in the centre of the pan, rigth under food, for better caramelization and searing. So you can create flavours that stop conversations.
SHOP ANOLON X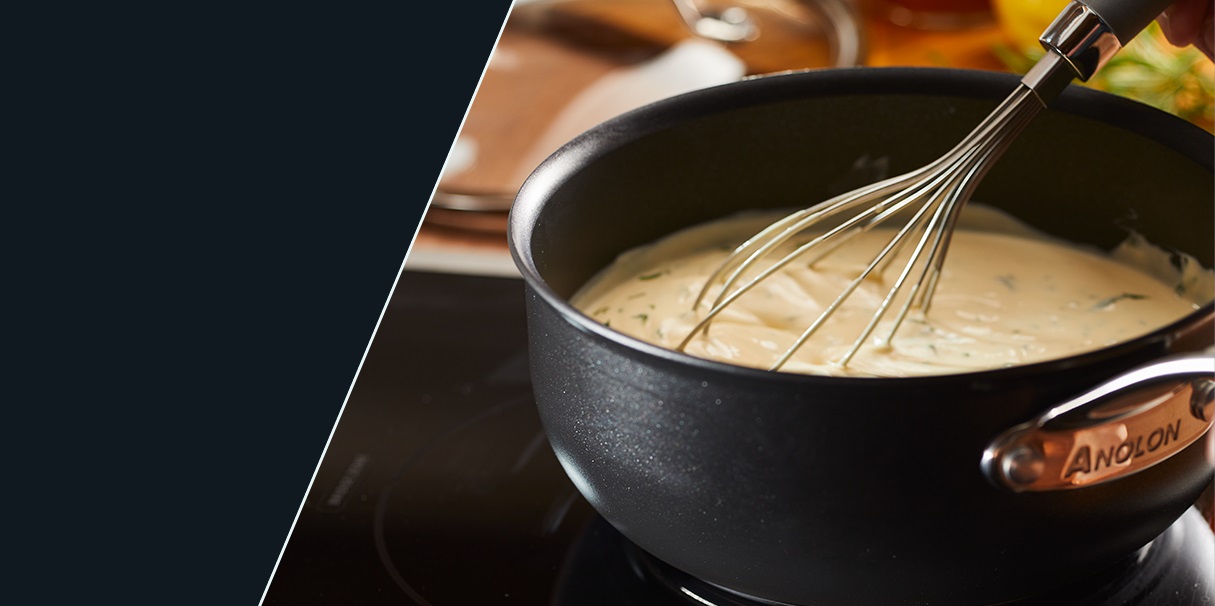 With PFOA-free non stick coating, Anolon X is metal utensil safe and crafted for a lifetime of happy cooking - backed by our lifetime guarantee.
SHOP ALL PFOA FREE COOKWARE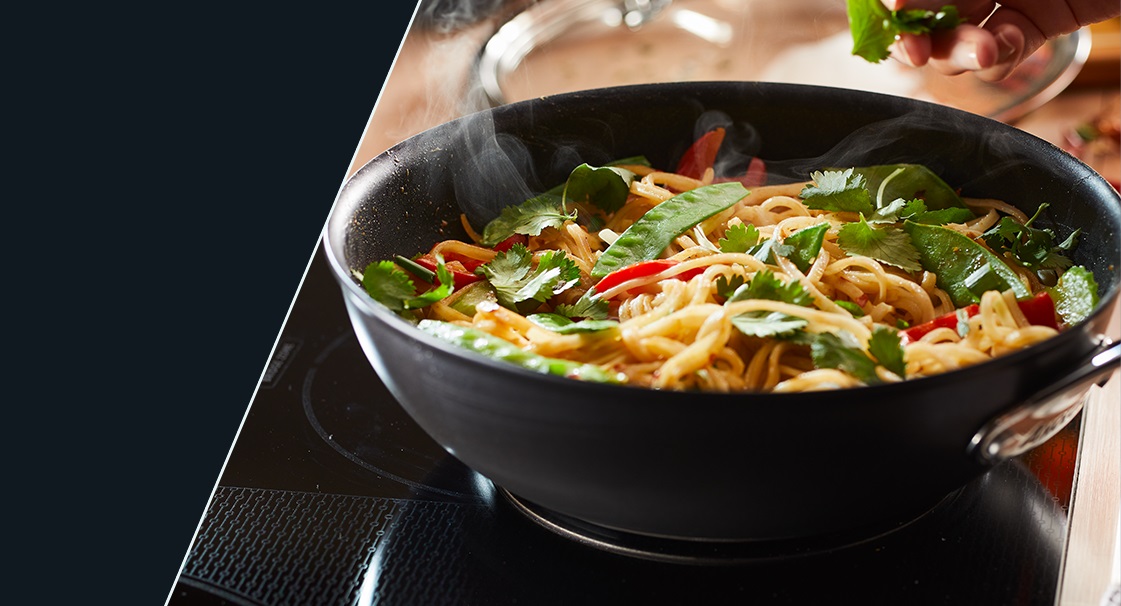 Thick, full cap stainless steel base distributes heat evenly, and is suitable for all hob types including induction. It's also oven safe to 260C for the perfect finish to any dish.
Need some inspiration? Follow us on Instagram for our Chef's special tips & recipes.
GET INSPIRED ON INSTAGRAM