Anolon X
Lock in flavour and throw away the key.
Life is full of flavours.  We designed Anolon X to unleash yours.  Our new exclusive SearTech™ technology ensures your ingredients are deliciously caramelized so you can create the kinds of flavours that stop conversations.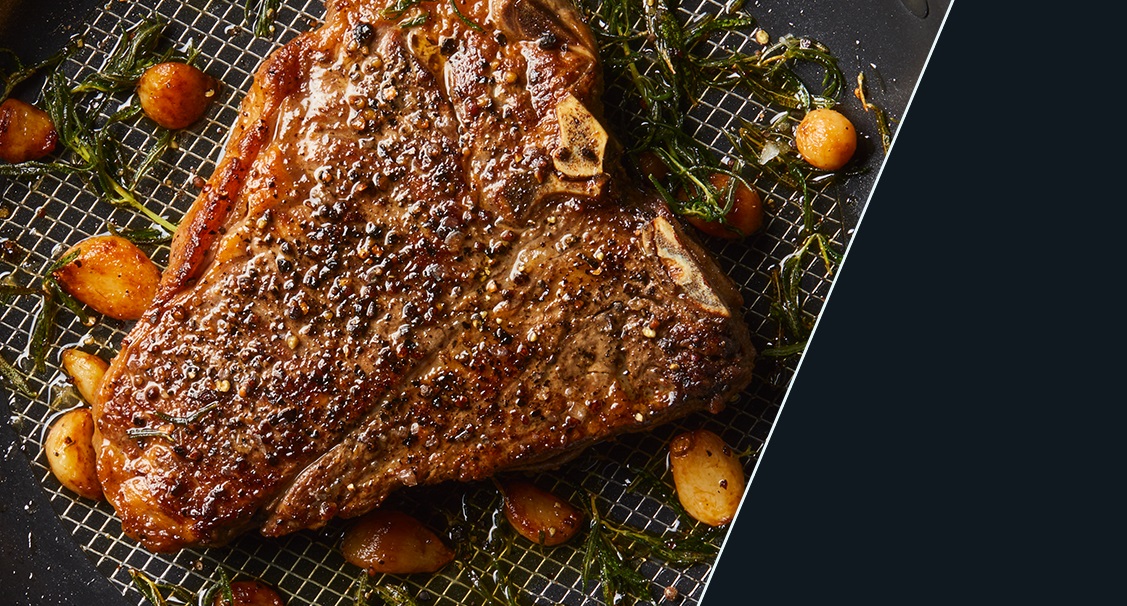 Our stainless steel mesh that's engineered to let heat and fats unite. Oil stays in the centre of the pan, rigth under food, for better caramelization and searing. So you can create flavours that stop conversations.
With PFOA-free non stick coating, Anolon X is metal utensil safe and crafted for a lifetime of happy cooking - backed by our lifetime guarantee.
I love this new cookware! It combines the best of both worlds....stainless steel for searing & caramelizing and nonstick for less mess & quick clean up.
The Swedish Chef
I cook a LOT therefore I have a lot of cookware. This one is a show stopper. Its gorgeous to look at. Highest quality materials compose this masterpiece. It outperforms every piece of cookware I own.
Raznikk
Wish we had found this sooner! Salmon sears like a professional chef-made dinner. It's a pan on a whole different level
LKJ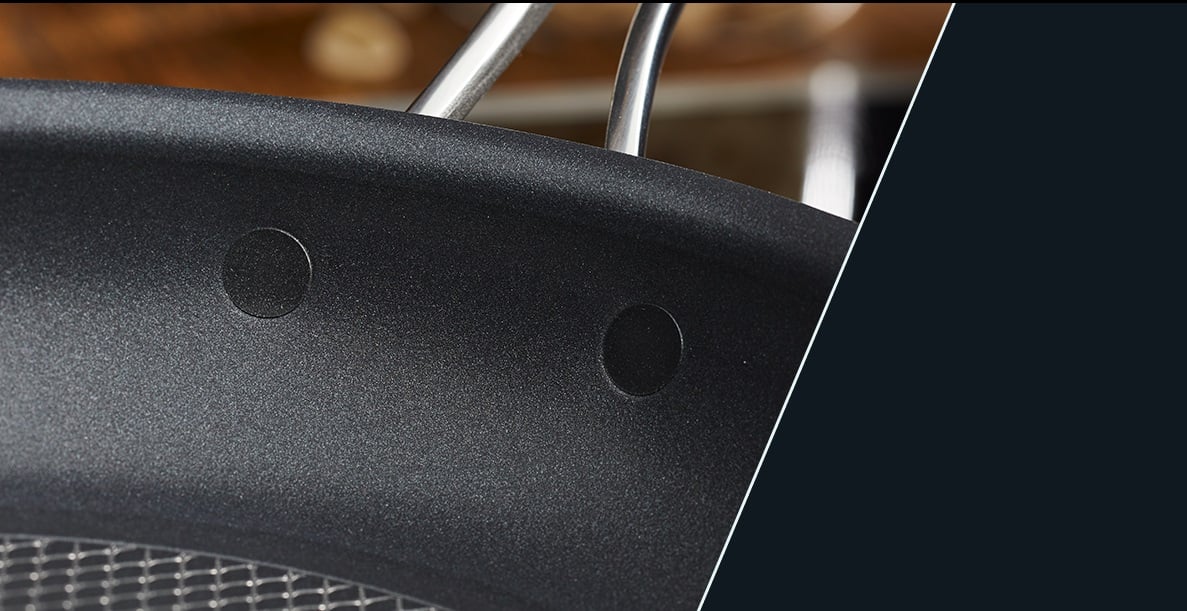 Experience seamsless stirring and easy clean up with our unique flat rivets.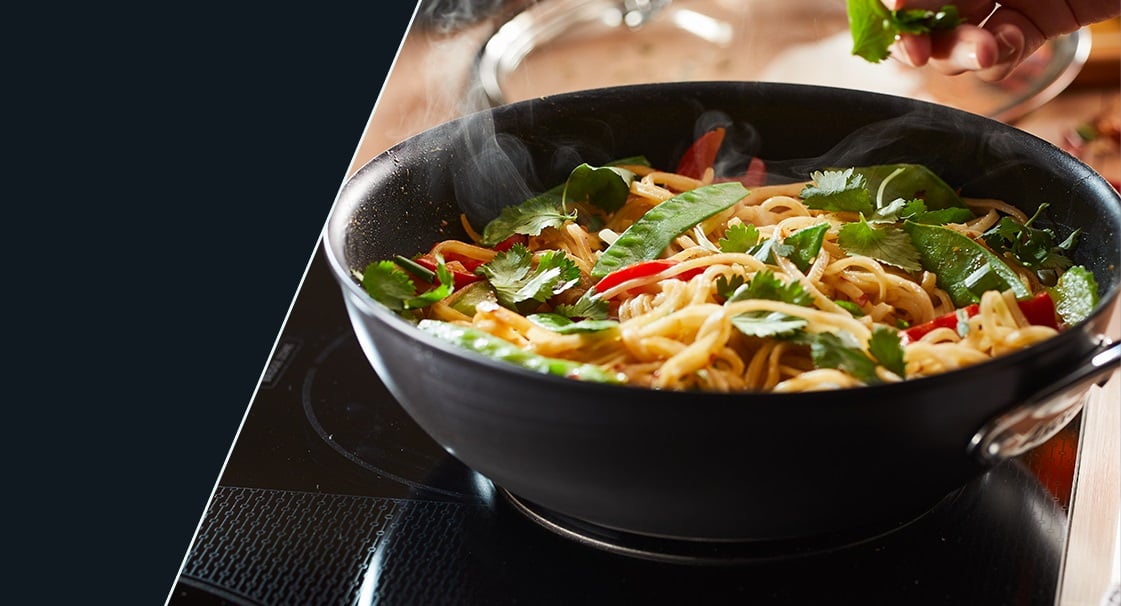 Thick, full cap stainless steel base distributes heat evenly, and is suitable for all hob types including induction. It's also oven safe to 260C for the perfect finish to any dish.