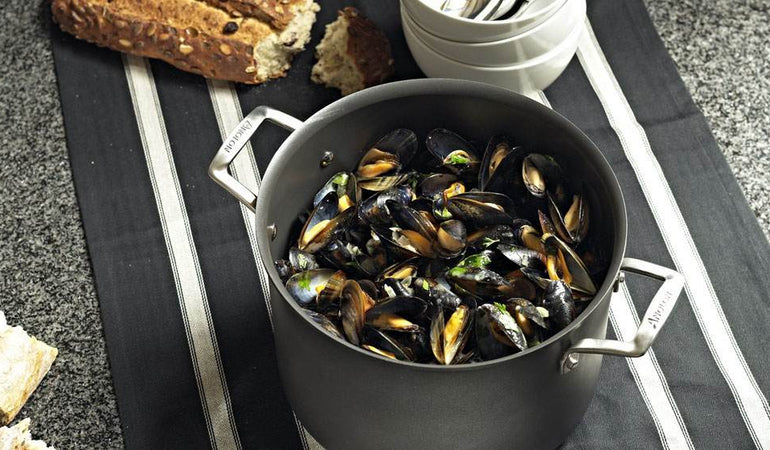 Steamed Mussels with White Wine and Garlic
9 January 2018
Buy mussels that close when tapped, and store them in your refrigerator covered with a damp cloth – not submerged in water or in an air-tight container. Cook mussels only until the shells open wide: beyond that they begin to get tough.
Level #2: sous chef

Masterclass

Recipes
Preperation Time
10 minutes
Ingredients
2 tablespoons extra virgin olive oil
1⁄2 cup fresh parsley chopped
4 tablespoons unsalted butter
2 lbs mussels scrubbed and de-bearded
Instructions
1Heat the oil in a stockpot over a medium-high heat. Add the onion and garlic and cook until the vegetables begin to soften, about 3-4 minutes
2Add the wine and clam juice; bring to a boil, stir in the parsley and cook for 5 minutes. Add the butter and stir until melted
3Add the mussels, cover the pot, and cook until the mussels open, about 5 minutes. Discard any closed shells
4Serve immediately with crusty bread.